Tuesday April 12 | 8:15 - 10:30am at VMware 355 Main St, 13th Floor, Cambridge
Women in Tech - Careers Beyond {Coding}
The conversation around women in tech these days seems to focus on (the lack of) female engineers. While an important conversation - there are a myriad of other job positions in tech - currently held by women - that go beyond coding and developing. This panel brings together women who have made their mark in the tech industry in a variety of different roles. Each of these roles is important and significant, yet these women are not developers. The speakers will share their unique perspectives on their job functions, how they got to where they are, and how they embody the 'woman in tech' role.
This event is a unique opportunity to get an insider's perspective on what it means to be 'a woman in tech'. Whether you are just starting out, looking to jump into the world of tech, or are more experienced, come and join us for breakfast, followed by a vibrant discussion and networking.
Keynote by Kara Miller from the Boston Mayor's Office and WeBos: Women Entrepreneur's Boston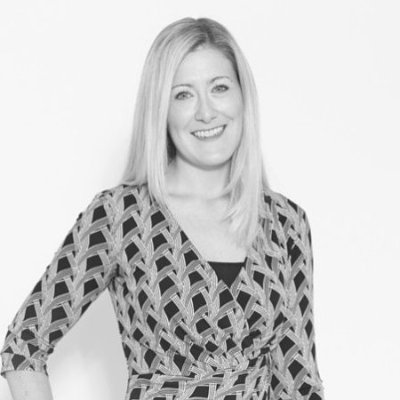 Kara Miller works with businesses in the Boston Main Streets districts and citywide on initiatives and programs designed to support and serve Boston's small business community.
Kara launched Women Entrepreneurs Boston (WeBOS) which is designed to provide Boston's women entrepreneurs with the skills, technical assistance and network they need to launch and grow their business. WeBOS unifies and supports all women entrepreneurs, from startups to home-based businesses to the established brick-and-mortar mainstays of Boston's neighborhoods. By expanding the economic potential of women entrepreneurs, together we ensure that our city is the best it can be.
Speakers:
 Janet Slifka is a Research Manager, Speech and Language Data, at Amazon. Janet is the Senior Manager of the data team for the Speech and Language Data organization in support of Amazon Echo and Speech@Amazon. Her previous positions include working for Vlingo, a Virtual Assistant that turns your words into action by combining voice to text technology and natural language processing. She also worked for MGH as a Principal Investigator and as a speech scientist, research scientist and acoustics engineer for Eliza, MIT and BOSE respectively.
Jia Xu is the Genomic Science Lead in Watson for Genomics, IBM Watson Health. Her goal is to build an accurate easy-to-use target therapy knowledge platform to help oncologists making decisions on target therapies with their patients' sequencing results. Before joining IBM, she was the Lead Bioinformatician in KEW Group, a personalized medicine company helping community oncologists treating cancer patients with the most advanced sequencing technology and cancer biology knowledge. There, she had developed software and analysis pipeline, carried out the clinical validation and helped KEW Group to get CLIA certified and up-running with their cancer genetic testing panel in 9 months. Prior to that, she worked in the bioinformatics core of UMass Medical school after finishing her Ph.D in Biomedical Engineering from Boston University.
 Glynnis Kearney is the Product Manager at Jana, a company that enables free apps to be truly free in emerging markets. Through Jana's mCent app, our members discover and try a world of new apps without incurring any data charges. Free Internet connectivity is made possible through partnerships with 311 mobile operators. Before joining Jana, Glynnis was the Director of Data for Project GRAD USA, and Business Analyst for McKinsey & Co and Analyst for UBS Bank.
Sam Hammar As the Director of Strategic Partnerships, Sam has been able to leverage her experience with government innovation and entrepreneurship ecosystems to help transform IT at the state by driving the creation of a Digital Services Division. The Division includes GovNext (a rapid innovation team), Data Office, and DigitalMass (an in-house digital communications agency). She joined Mass IT after two years of strategically positioning TCN as an essential educational organization in the startup community in Boston. Previously, Sam was working for the City of Boston on the City's Innovation District initiative, helping craft the vision, strategy, and communications plan for the Innovation District for its first two years.
Moderated by:

 Meredith Sandiford is the Executive Director of The Capital Network and recently-acquired entity Greenhorn Connect. The two non-profit organizations respectively connect start-ups and entrepreneurs to quality workshops and content around the fundraising process and provide the leading community calendar and event resource hub for the startup community in the greater Boston Area. Meredith joined The Capital Network in 2011 as Program Manager in charge of overhauling the curriculum and growing the community and resources TCN provides. In 2014 she advanced to the role of Executive Director, coinciding with the acquisition of Greenhorn Connect. Prior to joining TCN, Meredith worked with Boston startup accelerator MassChallenge to create events and programming during its first competition cycle.
Note: Please make sure to bring your ID, as you will need it in order to enter the building.